Saturday, means do what you want. Beautiful winterweather. Wine, good food and Merlin with Daniel. Some job in photoshop and indesign to do but that could wait until tomorrow.
Life is good.
Song of the evening: Tumbling Dice by Rolling Stones 1972
The year was 1972 me as a sunshine. I guess my grandfather wanted me off the car and I wanted to stay.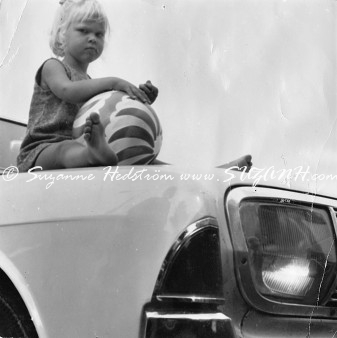 Photo by my loving grandfather Folke Johansson