An end and a beginning in the same breath
To leave an amazing year, 2018 behind,
welcome 2019 with many new opportunities.
Hann med lite inspirationer i olika former på slutet,
Fotokickoff på Stockholms fotodag på Mariott hotel.
Super bra föreläsare och god lunch. Fick en fantastiskt fin bok.
Ljusår av Göran Strand
"You´re the light of my life"
Tack Älskling
En annan inspirerande dag på Inspirationsdagen på Oskarsteatern.
Julbord på Riksarkivet var verkligen "The Julbord" stämmningsfullt och smakfullt på alla sätt.
Födelsefirande och överraskad på Frantzén och övernattning and I just say 3 Stars in Guide Michelin, Helt Galet!
Mys och kombinerat jobb på Görvelns slott i juletider med mer fantastisk mat och lyxig natt.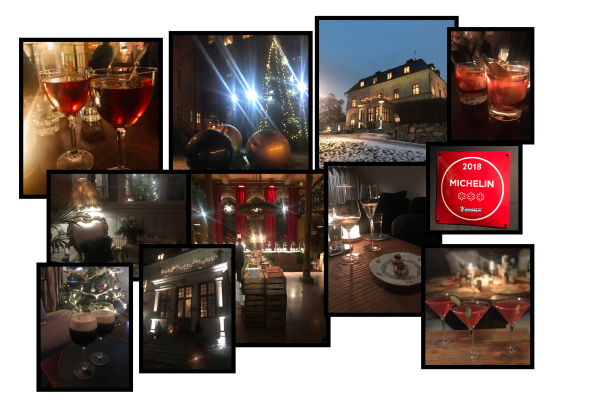 Jul och nyårsledighet
Framförallt ser framemot ett nytt inspirerande 2019
Ett år med massor av konserter och resor.
10CC i februari, Mike and the Mechanics i april, konserten vi var på förr förra hösten i Köpenhamn var helt fantastisk.
Phil Collins, Sweden Rock och Lollapalooza eller blir det Nerja istället?
Svårt – Foo Fighters kommer ju. Och inte att glömma Eagles på Wembley.
Sicilien och Svalbard?
Och kanske den där paradisön?
Nu myser vi mest med den öppna spisen efter långa promenader och ett och annat Elementary.
Vardagslyx.