Suttit och försökt lära mig editera film. En kompis som börjat och då blev jag inspirerad. Hur kul som helst. Men galet svårt. Provat lite förut men man glömmer ju när man inte håller på hela tiden. Nu provade jag bara i iMovie funkade helt ok. Nosade lite i Premier också fast då behövs lite mer tid. Och otålig som jag är så kan jag inte vänta. En liten filmsnutt under PopCorn från en konsert med Daughtry som jag såg i helgen.
Den var  var grym.
De är grymma live. Man märkte också att de hade kul och det smittar av sig på publiken. Första gången jag var på Trädgårn i Göteborg. Kanonställe! Tyvärr hade jag bara mobilen med mig och inte min kamera.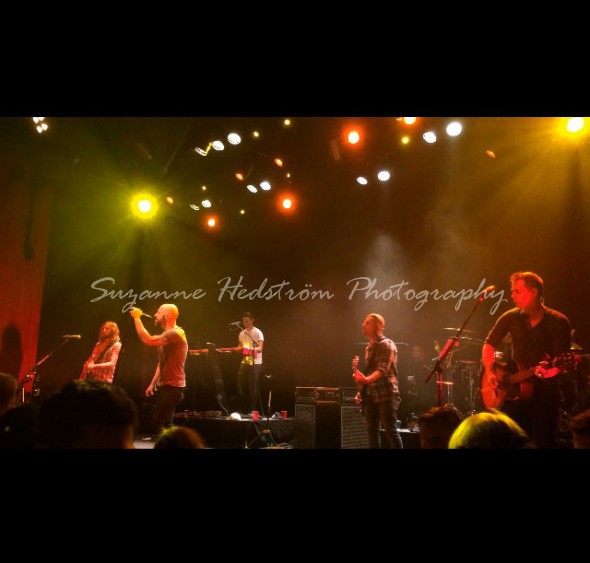 Det är massor med bra konserter framöver. I ett litet sambucarus köpte jag biljetter till Kim Cesarion på Debaser, det vet jag inte riktigt varför?!  Seether kommer också i November. The Script ska jag se i vår. Det lutar väl åt Sweden Rock i Juni också? Beror lite på vilka fler bandsläpp det blir. Mötley gör sin sista spelning i Sverige. Backyard Babies kommer också dit. Lite kul! Vi får väl se. Andra konserter som kan vara nåt i närtid. Skillet, Mando Diao, Angus and Julia Stone, Rival Sons igen? Brian Ferry- ?
Kusten var fantastisk. Bjöd på underbart soligt väder med varma vindar men också lite regn. Boken påbörjad men inte färdigläst, har ju flera dagar på mig 🙂 och skaldjur med bubbel förstås.
I morgon blir det tjejmys med flickorna på jobbet. Vi ska prova SthlmTapas.